Berlin Travel Festival Magazine "The New Traveler" Issue 02. Illustrations for the Travel-Scopes.
Agency: CeeCee Creative, Berlin
Predictions: Rosie Flanagan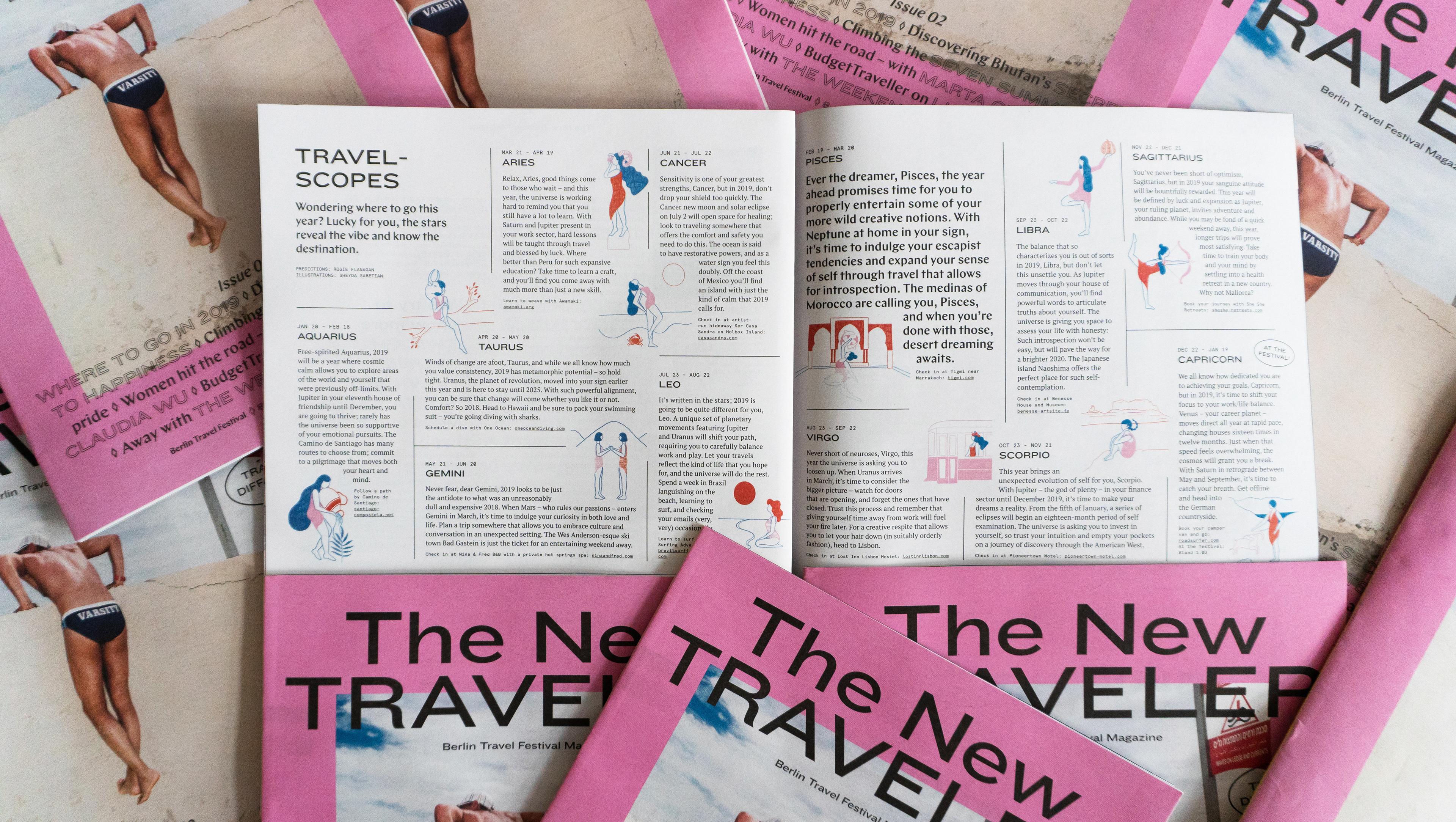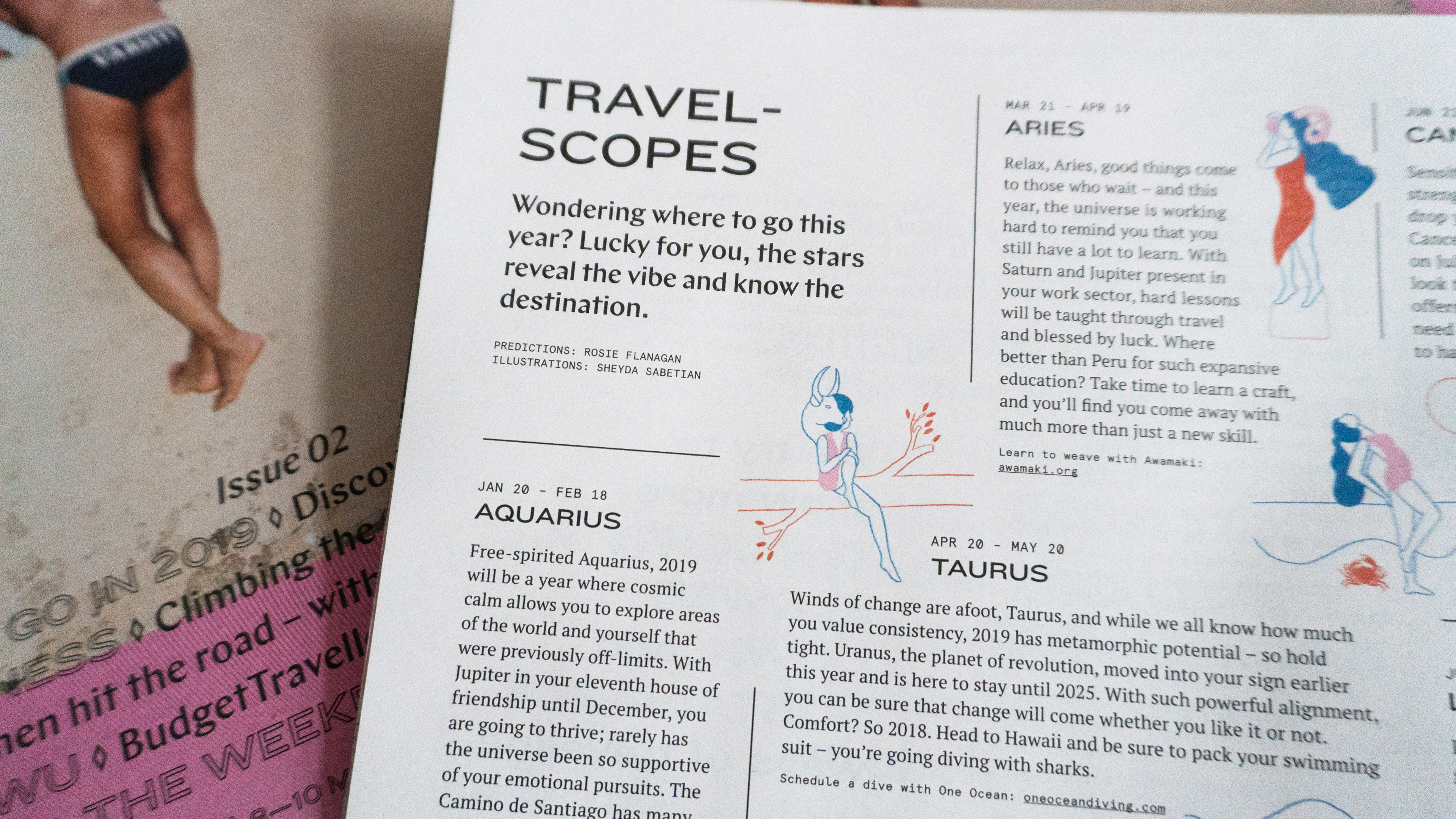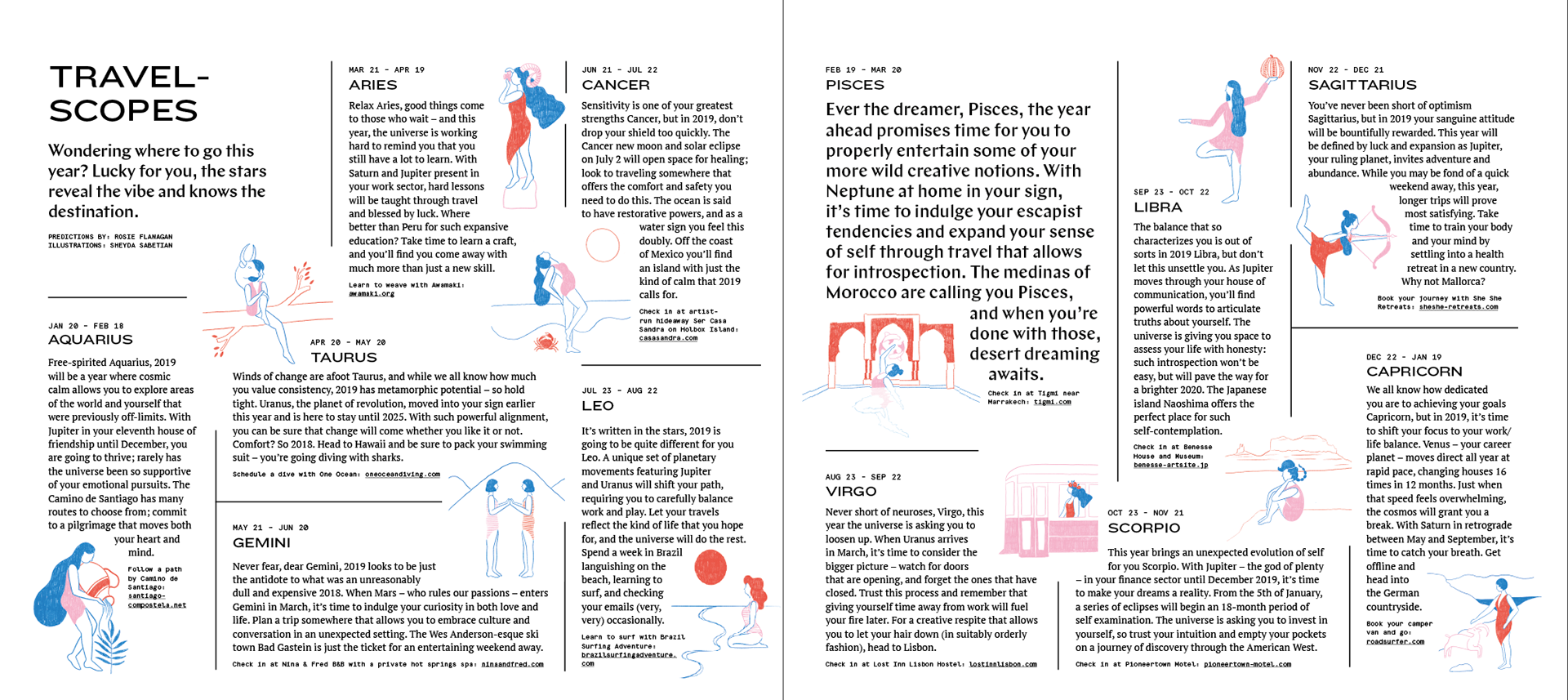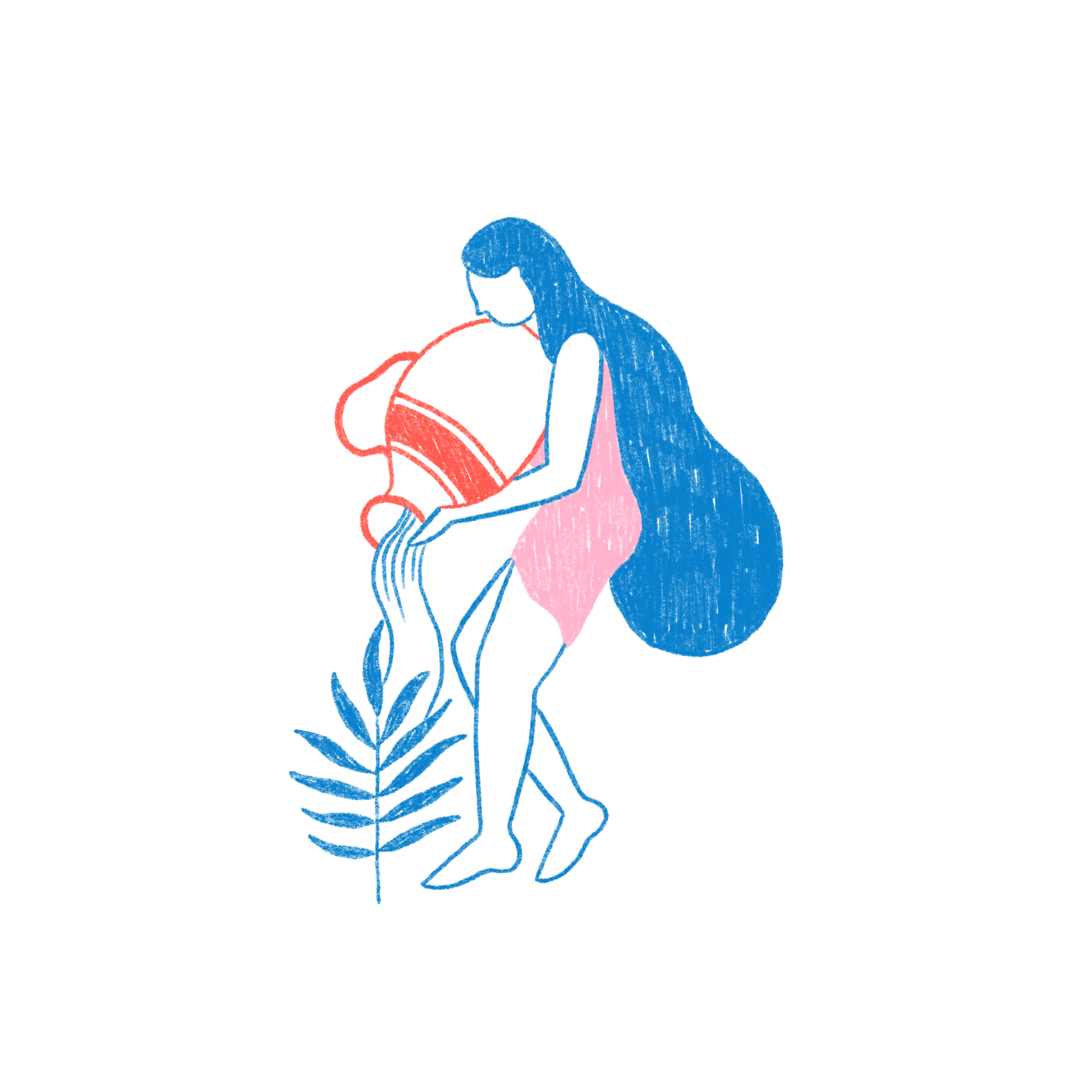 AQUARIUS: January 20 - February 18
Free-spirited Aquarius, 2019 will be a year where cosmic calm allows you to explore areas of the world and yourself that were previously off-limits. With Jupiter in your 11th house of friendship until December, you are going to thrive; rarely has the universe been so supportive of your altruistic pursuits. Embrace the unknown and spend a week volunteering with an organisation somewhere that you've never been.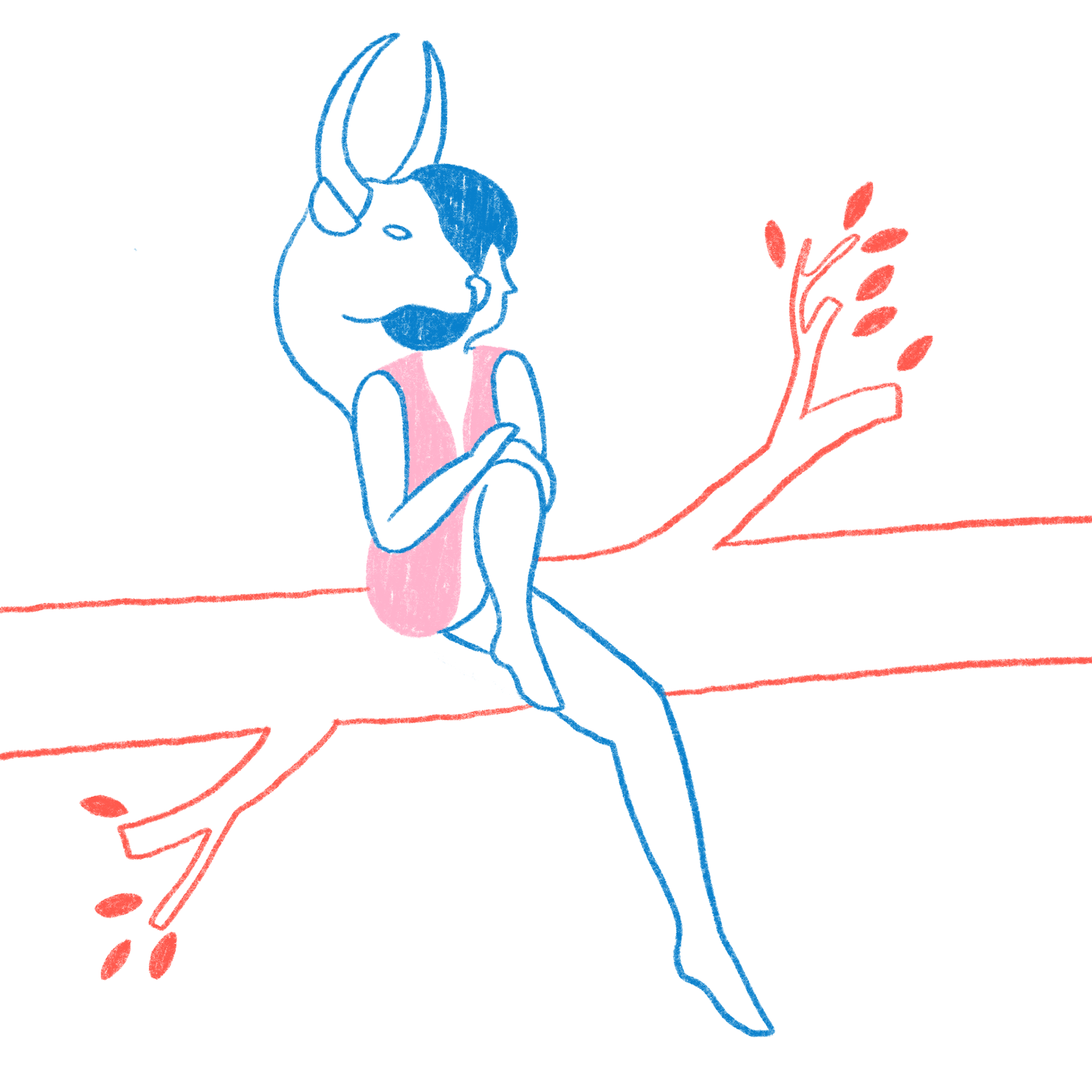 TAURUS: April 20 - May 20
Winds of change are afoot Taurus, and while we all know how much you value consistency, 2019 has metamorphic potential – so hold tight. Uranus, the planet of revolution, moved into your sign earlier this year and is here to stay until 2025. With such powerful alignment, be sure that change will come, whether you like it or not. Comfort? So 2018. You're going on an adventure this year, it's time to shake things up.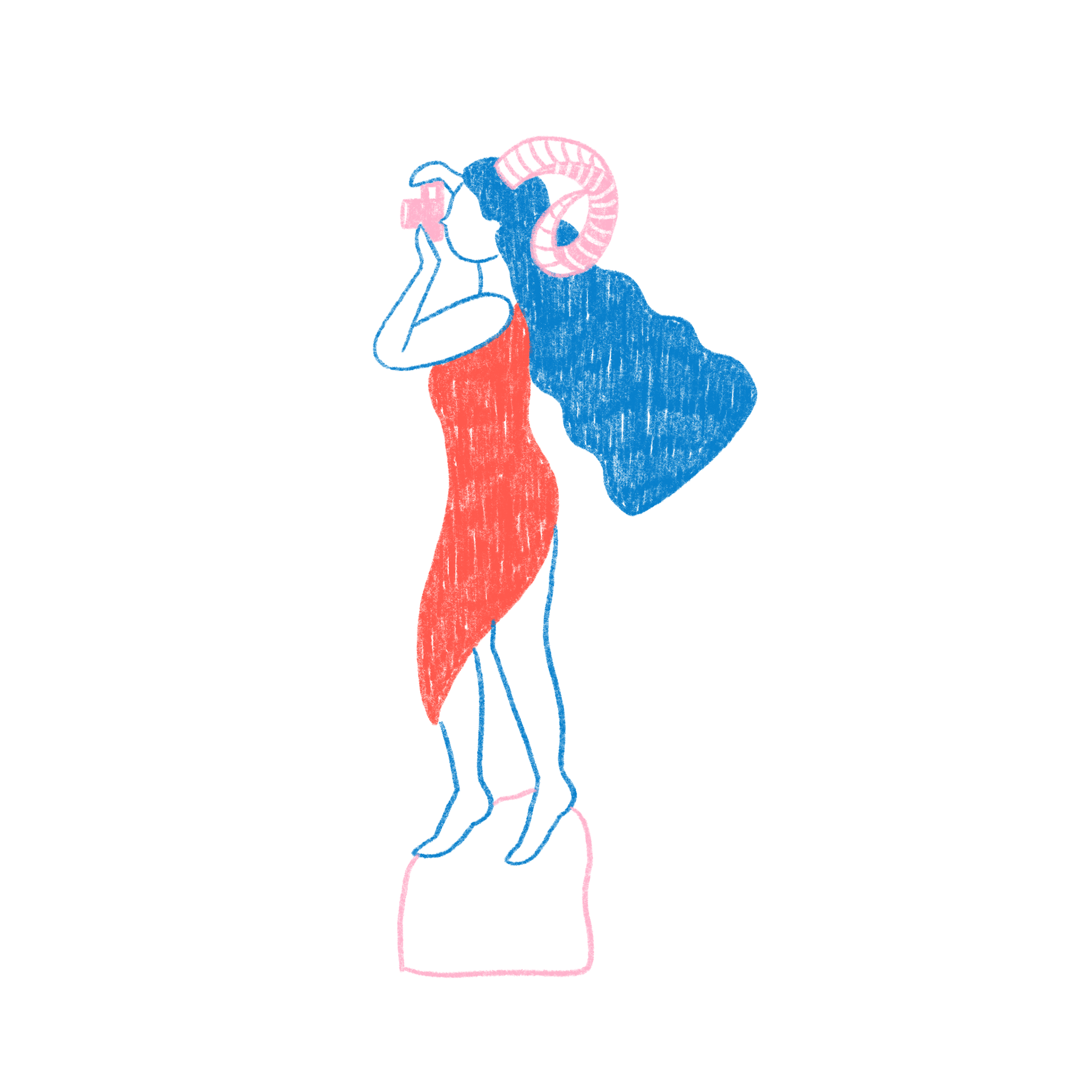 ARIES: March 21 - April 19
Relax Aries, good things come to those who wait – and this year, the universe is working hard to remind you that you still have a lot to learn. Fortunately, the presence of Saturn – the great teacher – in your 10th house will be tempered by Jupiter's good spirit, so your cosmic lessons will be partnered by frequent travel and luck. Where ever you go, be sure to pack your camera! This year of adventure will be one you won't want to forget.

CANCER: June 21 - July 22
Sensitivity is one of your greatest strengths Cancer, but in 2019 don't drop your shield too quickly. The Cancer new moon and solar eclipse on July 2 will open space for healing; look to traveling somewhere that offers the comfort and safety you need to do this. The ocean is said to have restorative powers, and as a water sign you feel this doubly. Off the coast of Mexico you'll find island with just the kind of calm that 2019 calls for.

GEMINI: May 21 - June 20
Never fear dear Gemini, 2019 looks to be just the antidote to what was an unreasonably dull and expensive 2018. When Mars – who rules our passions – enters Gemini in March, it's time to indulge your curiosity in both love and life. Plan a trip somewhere that allows you to embrace culture and conversation in an unexpected setting. The Wes Anderson-esque ski town Bad Gastein is just the ticket for an entertaining weekend away.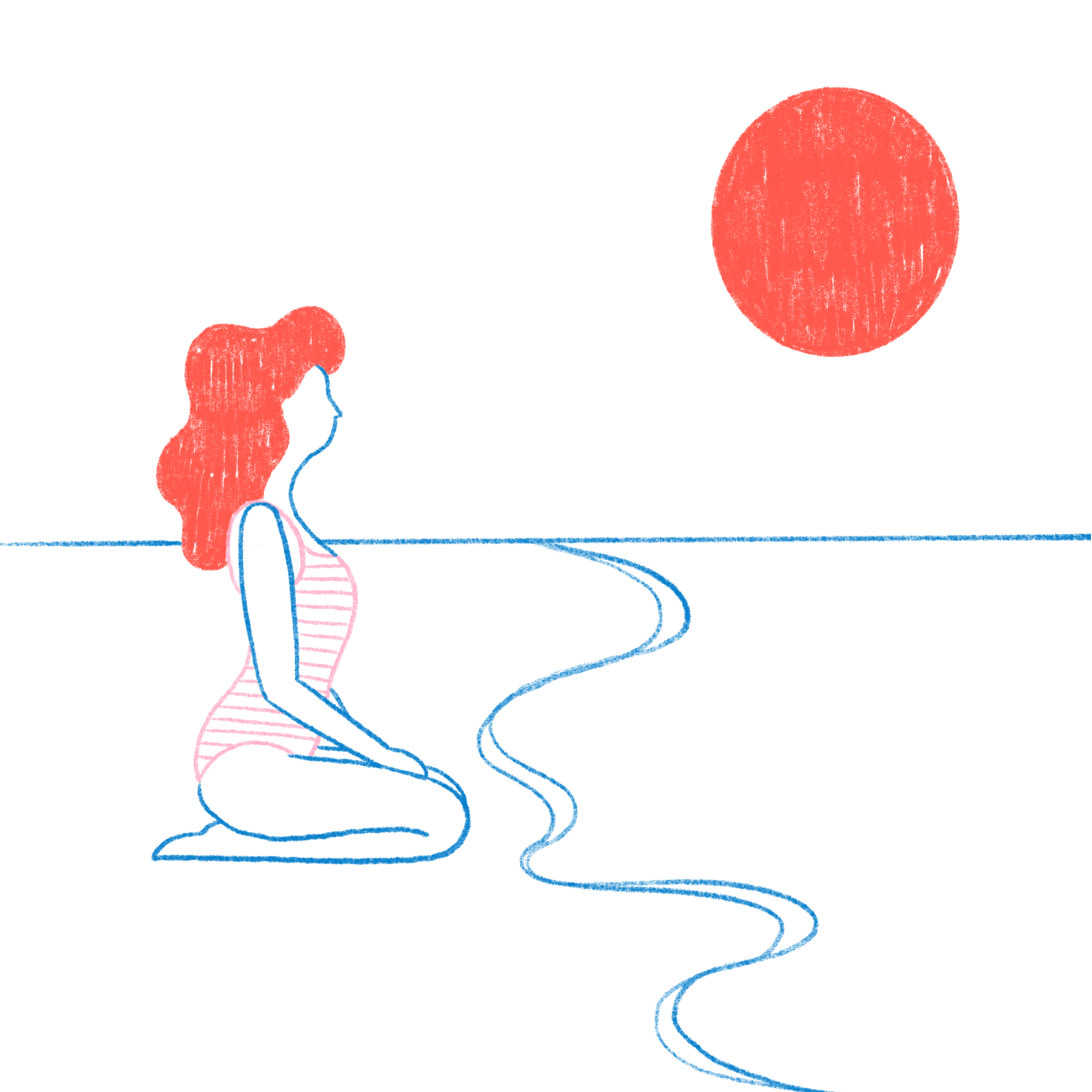 LEO: July 23 - August 22
It's written in the stars, 2019 is going to be quite different for you Leo. A unique set of planetary movements featuring Jupiter and Uranus will shift your path, requiring you to carefully balance work and play. Let your travels reflect the kind of life that you hope for, and the universe will do the rest. Spend a week languishing gracefully on the beach like only a Leo can. Be sure to check your emails (very) occasionally.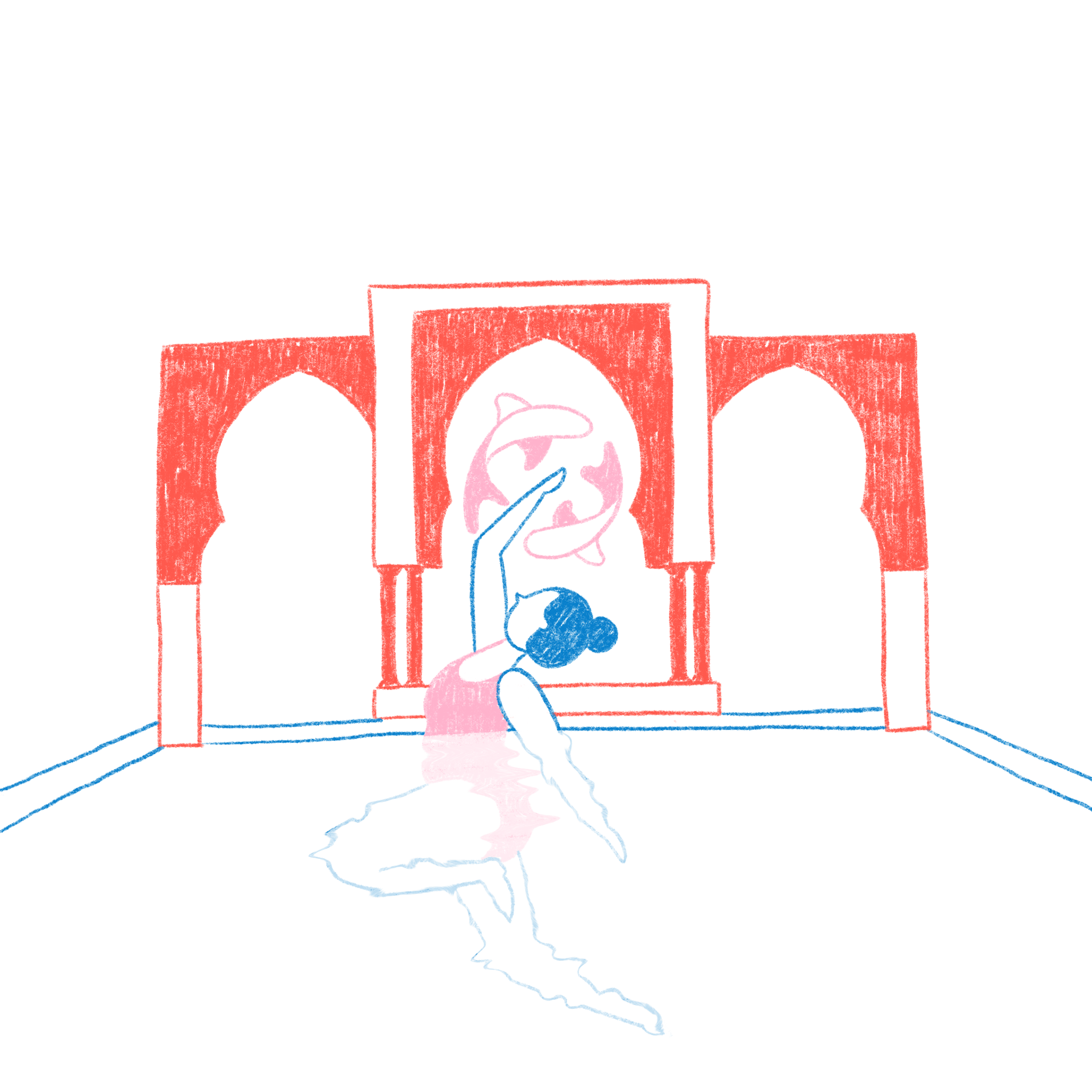 PISCES: February 19 - March 20
Pisces, ever the dreamer, the year ahead promises time for you to properly entertain some of your more wild creative notions. With Neptune at home in your sign, it's time to indulge your escapist tendencies and expand your sense of self through travel that allows for introspection. The medinas of Marrakech are calling you Pisces, and when you're done with those, desert dreaming awaits.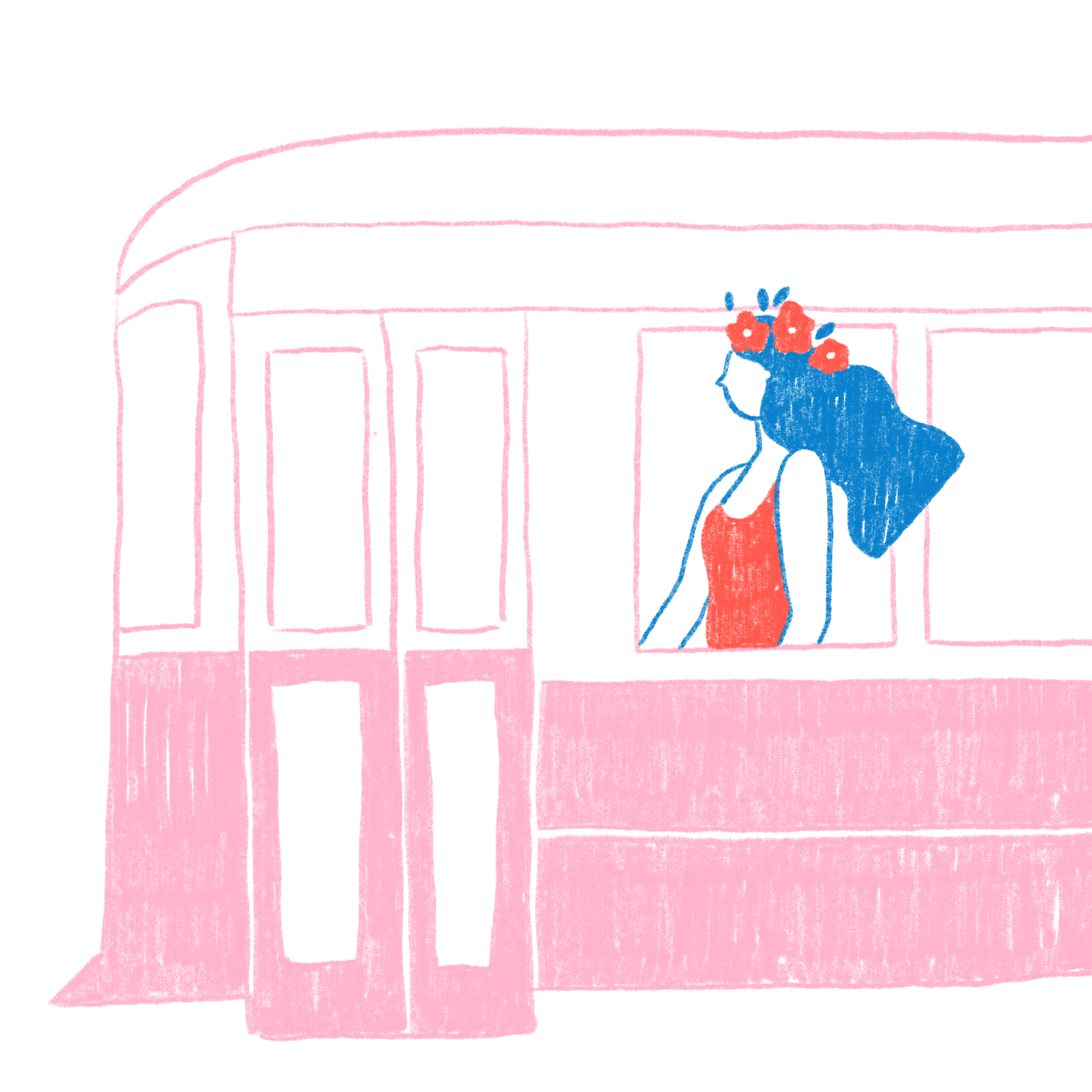 VIRGO: August 23 - September 22
Never short of neuroses Virgo, in 2019 the universe is asking you to loosen up. When Uranus arrives in March, it's time to consider at the bigger picture – watch for doors that are opening, and forget the ones that have closed. Trust this process and remember that giving yourself time away from work will fuel your fire later. For a colorful and creative respite that allows you to let your hair down (in suitably orderly fashion), head to Lisbon.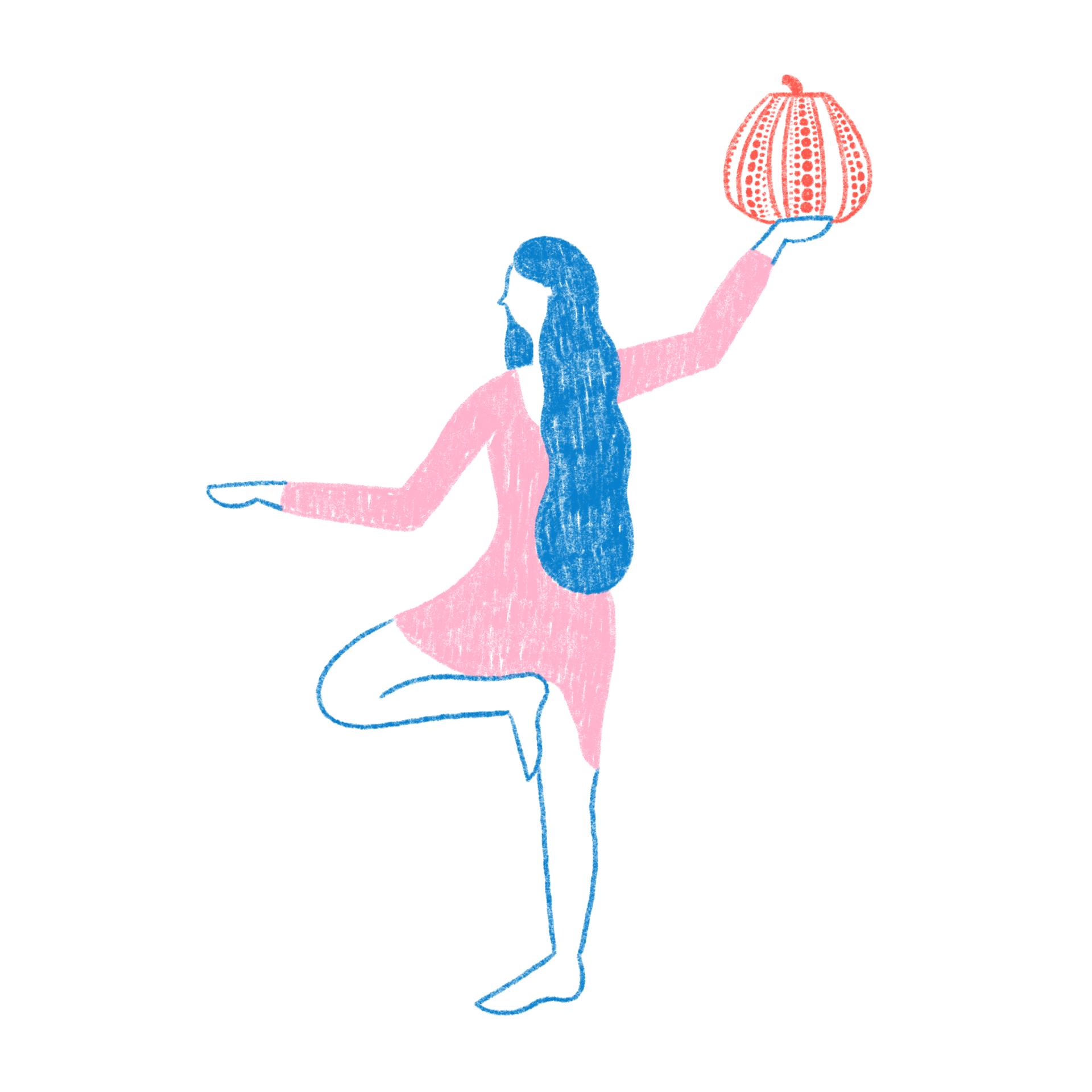 LIBRA: September 23 - October 22
The balance that so characterizes you is out of sorts in 2019, Libra, but don't let this unsettle you. As Jupiter moves through your house of communication, you'll find powerful words to articulate truths about yourself. The universe is giving you space to assess your life with honesty: such introspection won't be easy, but will pave the way for a brighter 2020. The Japanese island Naoshima offers the perfect place for such self-contemplation.

SAGITTARIUS: November 22 - December 21
You've never been short of optimism Sagittarius, but in 2019 your sanguine attitude will be bountifully rewarded. This year will be defined by luck and expansion as Jupiter, your ruling planet, invites adventure and abundance. While Sagittarius' are fond of a quick weekend away, this year longer trips will prove most satisfying. Take time to train your body and your mind by settling into a health retreat in a foreign country.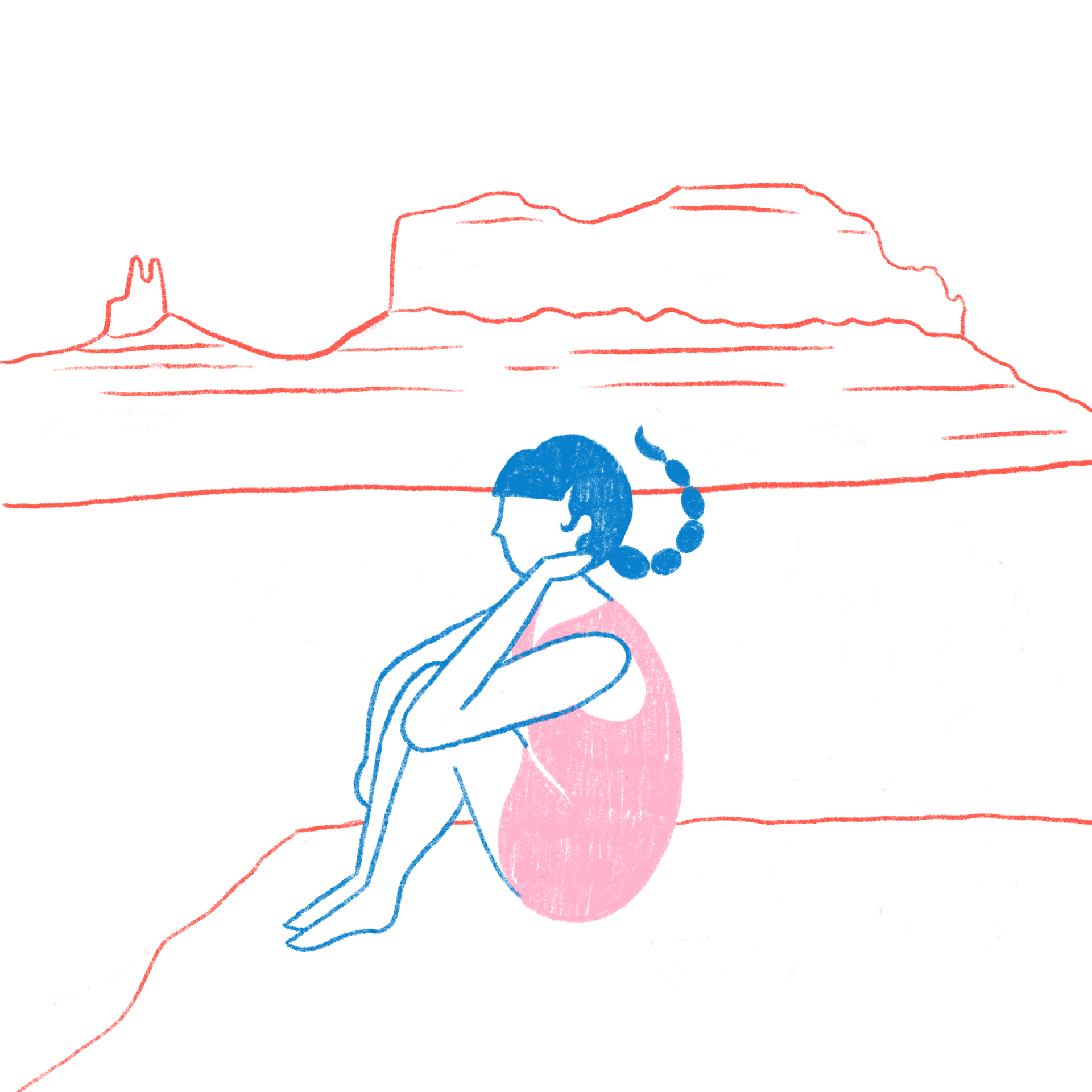 SCORPIO: October 23 - November 21
This year brings an unexpected evolution of self for you Scorpio. With Jupiter – the god of plenty – in your finance sector until December 2019, it's time to make your dreams a reality. From the 5th of January, a series of eclipses will begin an 18-month period of self examination. The universe is asking you to invest in yourself, so trust your intuition and empty your pockets on a journey of discovery through the American West.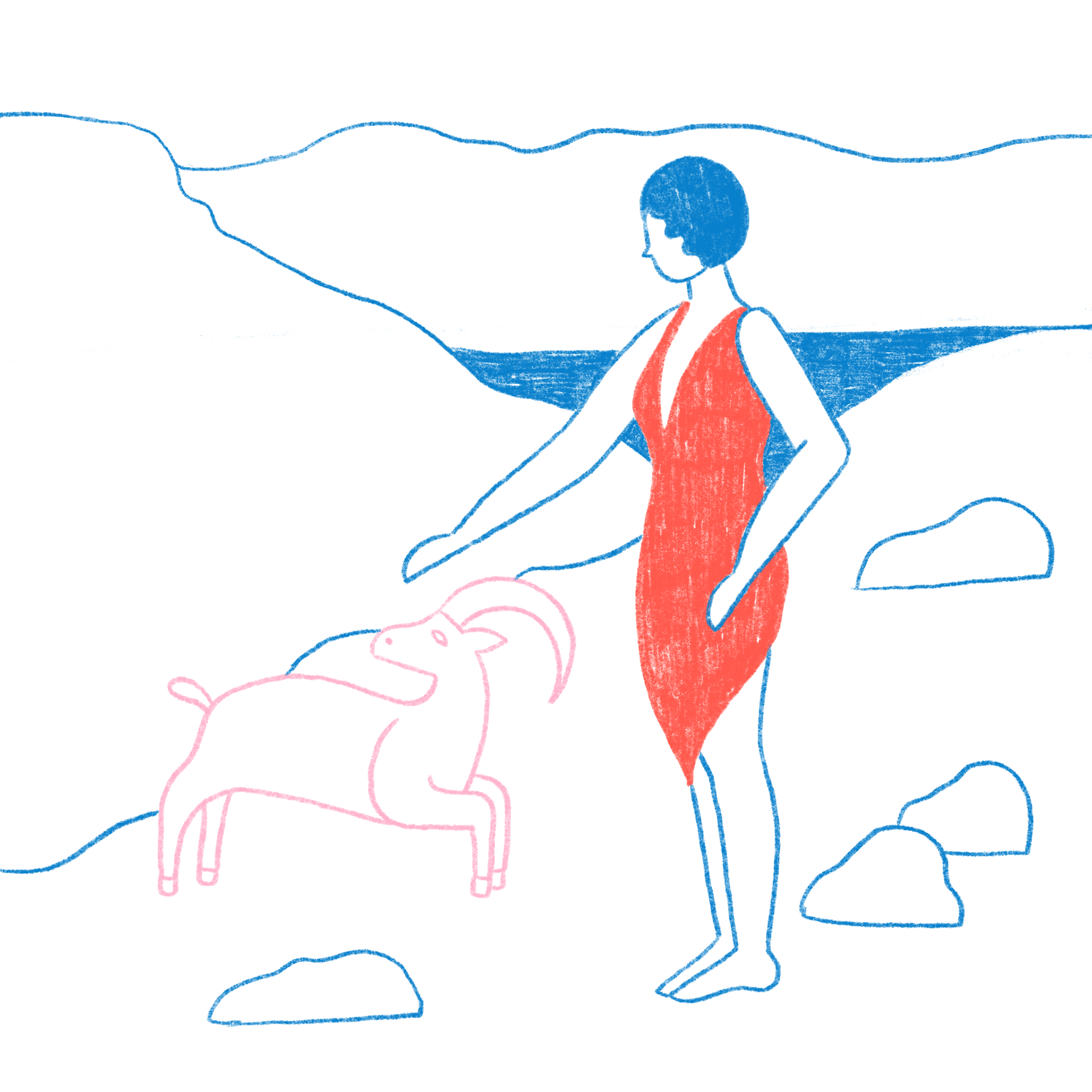 CAPRICORN: December 22 - January 19
We all know how dedicated you are to achieving your goals Capricorn, but in 2019, it's time to shift your focus to your work/life balance. Venus – your career planet – moves direct all year at rapid pace, changing houses 16 times in 12 months. Just when that speed feels overwhelming, the cosmos will grant you a break. With Saturn in retrograde between May and September, it's time to catch your breath. Get offline and head into the wild.